Haven Kids Clubs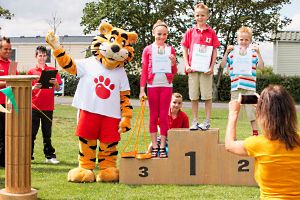 Haven Kids' Clubs keep children of all ages entertained and together with the Haven Characters help to build happy holiday memories.
Join in with a full range of activities from Arts and Crafts to Circus Skills.
The Kids' Clubs at Haven are ran by experienced staff and all activities are well planned with fun and safety in mind.
Children are encouraged to make new friends, and try new things, while having fun of course.
Adults are required to stay with children in the Little Cubs club and it's a great opportunity for you to get out there and make friends too! Adults are also expected to stay with children during certain activities in the other clubs such as the Wildlife Detectives.
Little Cubs 0-4s
If you're taking your baby or toddler to a Haven Park this year you might be wondering how you are going to keep them entertained. Toddlers can be active and like to be "on the go", which can mean hard work for parents.
But help is at hand at Haven. The Little Cubs for 0-4s is specially designed for the little ones and is sure to build on their social confidence, spirit and imaginations.
Just some of the activities for the tiny tots include Messy Morning craft sessions and B Fit fun exercise classes with Rory. We recommend the Imagine with Anxious sessions which last around 30 minutes. Anxious the Elephant is on hand to help children use their imagination in unique and create ways.
The 0-4s will also love Breakfast with the Characters where they can interact with some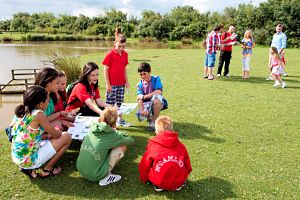 of Haven's best loved Characters while enjoying breakfast - a real favourite with families!
In the summer months the Character Sports Day is a popular event where kids can have fun and burn off some energy, joining in the array of Wacky Races organised by the Haven Characters.
Club R&B 5-8's
Younger school age kids have great imaginations and like to interact with other children of a similar age. The Club R&B is a fantastic place to make new friends and join in some fun activities.
For the creative little ones then the Arts and Crafts sessions will be a popular choice. Lasting about an hour these sessions encourage creativity and as an added bonus they can take away their masterpieces. The Imagine with Anxious sessions are also designed to build creativity and imagination.
One of the really popular activities for this age is the Circus School. From juggling to plate spinning, this is a chance to try out some new skills.
The Wildlife Detectives is something really unique to Haven, where you can join experienced rangers and take a journey round the park. Look out for wildlife and learn about nature at the same time. Kids can also make their own fossils and take them away with them. Children must be with an adult at all times during this activity.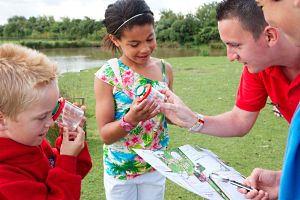 The Wildlife Dusk Detectives has been recently introduced. Similar to the Wildlife Detectives you get a different experience as the light begins to fade and you discover what happens at night. Don't forget your torch!
For the more active there are plenty of opportunities to burn off some energy at the Haven Club R&B. The B Fit Sessions with Rory are ever popular as is the Character Sports Day in the summer. The Jump Rope session is a high energy class for all the family.
Budding dancers will love the 30 minute Party Dance Rehearsals. Get down and boogie as you learn the routines of your favourite tunes, then show off your moves in the evening.
Skillz Club 9-12's
Learn new Skillz at the Haven Skillz Club for 9 to 12 year olds. This age group seem to love trying out new activities and leaning so that's what this club has been designed for. From learning about nature to Orienteering, the things they learn should help them in later life too!
Wildlife Detectives is a popular session lasting around an hour. Adults must stay with children at all times. Get out and about exploring the park and learning about nature. Who knows what you might see. And now there's the exciting Wildlife Dusk Detectives where you can take your torch and explore the Park by night.
Circus School is a memorable activity and these sessions are on for an hour. From Diablo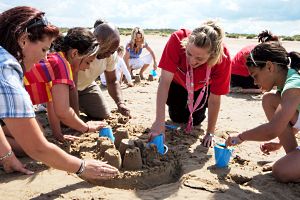 to Juggling this class is all about clowning around and having fun while learning the skills of the circus.
One of our favourite activities is the new Hoopin' for this age group. Get into the Hula-Hoop groove as you learn new Hula skills and show off your moves. Get active and enjoy as the whole family can join in.
Of course the popular Arts and Crafts sessions are also available for this age group but are specially designed for children over 5 years of age. Take away whatever you make and keep it a a memory of your fun times at Haven Skillz Club.
Haven Characters are always close by when it comes to the Kids' Clubs and the Breakfast with the Characters and the Character Sports Day in the summer are great opportunities to get to know them better.
---