What's New at Haven in 2013?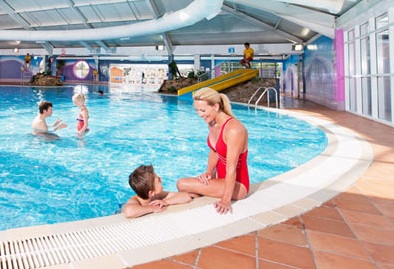 Haven Holidays - What's New at Haven in 2013

Haven has never been a company to sit on it's laurels, and understands the importance of having first class facilities while also keeping their parks updated to provide the very best for the modern day family.

Which is why 2013 has seen a large investment in many parks, not only refurbishing pool complexes, but also adding new eating places, and generally improving accommodation to meet the expectations of the discerning holiday maker.

With such a lot included in the price, it also makes Haven holidays excellent value for money. With over 35 coastal parks on offer, and a large investment on the Haven touring and camping side, you are guaranteed to find just what you are looking for.

Water Fun

Everyone enjoys time in the water while on holiday, which is why Haven have introduced pool Kayaking in all their parks (with the exception of Lydstep Beach). Children of all ages can learn to kayak in the amazing indoor and outdoor pools with fully qualified instructers. This is sure to provide great fun, while at the same time giving them a chance to learn a new sport, and keeping them active! If you happen to choose Golden Sands Park in Lincolnshire, then you will see a complete refurbishment of the swimming pool complex, plus a brand new changing village will be added, bringing it all up to a really high standard. Also the indoor pool at their Seaview Park in Dorset is going to be refurbished with a toddler area added in the pool making it ideal for the little ones, and again a new changing area included - so all in all exciting changes afoot.

Eat Drink and be Entertained

Haven are also upgrading the entertaining, eating and drinking venues, including exciting new menus introduced in all parks. For those heading up to Scotland to the Craig Tara site, The Mash and Barrel is having a posh new extension to include a fabulous terrace, where you can enjoy uninterrupted sea views while enjoying a relaxing drink or family meal. New fish and chip shops are been added to Greenacres in North Wales and the Devon Cliff park in Devon (also to include a brand new restaurant). For those heading to Noth Wales, the Presthaven Sands park is in line for a sparkling new lounge and entertainment venue, guaranteeing a touch of luxury while at the same time enjoying first class entertainment.

Haven Touring and Camping 2013

More and more holidaymakers are enjoying the freedom of touring and the great outdoors, so Haven have made vast improvements to the touring facilities. As well as adding some new euro pitches at the Cornwall Perran Sands Park, the touring block in Kiln Park South Wales will also undergo a large refurbishment. This will provide all the modern facilities that we now come to expect while enjoying all that a Haven site has to offer.
---